CAPTION FOR COFFEE LOVERS: KIOSK KAFFEE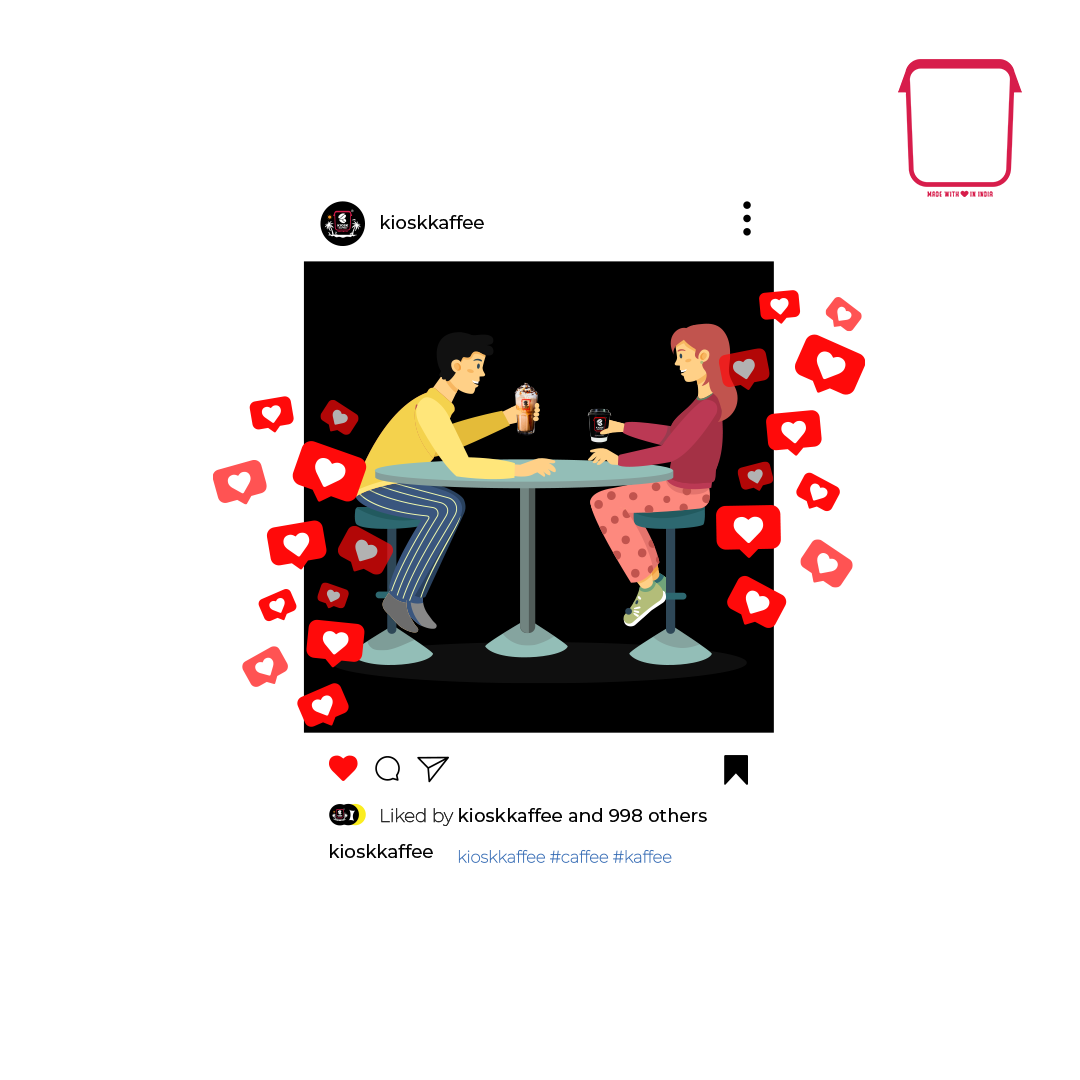 We all know that you're looking for funny coffee captions instagram, cold coffee captions for instagram or short coffee captions for instagram, right?
Aah! Don't worry, Kiosk Kaffee got your back to be super cool and trendy on instagram!
For the funny instagram pictures
If you've got a picture and you want a quote to get your followers smiling these are the perfect ones for you!
"To bean, or not to bean?"
"I don't give a frappe anymore!"
"Everything I brew, I brew it for you!"
"You mocha me happy!"
"Have a brewtiful day!"
2. If you want some romantic captions for instagram and snapchat
If you adore your coffee as much as you adore your partner, then these are the ideal coffee love captions for Instagram.
"I want someone to look at me the way I look at coffee"
"Words cannot espresso how much you mean to me"
"McSteamy or McDreamy any day!"
"Where have you been all my life?"
"Today's good mood is sponsored by coffee"
3. Awesome captions for instagram influencers
If you like to post whenever you want and want quick, easy, and effective and cool instagram captions to use, then save these!
"My birth stone is a coffee bean"
"Life's too short for bad coffee"
"Coffee is my love language"
"All you need is coffee, WiFi, and a dream"
"I need a hug…e cup of coffee"
4. Best coffee captions for coffee pictures
If you just took a beautiful picture with coffee at Kiosk Kaffee, then just save these for your instagram!
Words cannot espresso how much you mean to me
I'm going to get coffee by whatever beans necessary
We've all bean there
Call me the queen of caffeine
Iced, iced coffee, baby
It's a brew-tiful day
You mocha me very happy
A day without coffee is like… just kidding. I have no idea
Coffee, aka, survival juice
Today's good mood is sponsored by coffee
Some Signs You Love Kiosk Kaffee
Your Kiosk Kaffee baristas don't ask for your name anymore, and they even know your order by heart.
Of course, you feel the need to document your coffee runs with an Instagram photo…
You simply cannot function without coffee flowing through your veins.
Nothing beats the rush you get from drinking your first cup of coffee in the morning.
You still stop for Kiosk Kaffee on your way to work or class, no matter how far behind you are.
When you find a boyfriend who can make a good cup of coffee, you get excited.