Coffee Shop Franchise In India: All You Need To Know About Kiosk Kaffee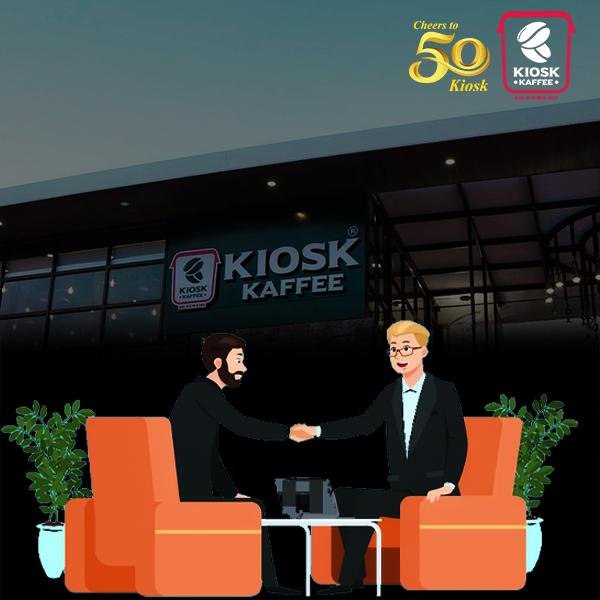 The Coffee Shop Franchise In India
Are you looking for the best cafe franchise in India? Do you wish to start the most profitable business with low investment, dependable source of income?
 If so, the ideal chance for you is to invest in Kiosk Kaffee which is the best cafe franchise in India. Kiosk Kaffee offers modern coffee shops opportunities in India with a solid business plan and tried-and-true marketing approach. 
Profit from this wonderful opportunity to join India's largest network of specialty modern coffee shops and start making money with a little capital.
Why There Is A Rise Of Modern Coffee Shops Culture In India?
There are a number of reasons why modern coffee shop culture has become so popular in India:
Changing Lifestyles:

As urbanisation has swept across India, people's lifestyles have evolved. With busier schedules and a desire for social spaces, coffee shops have become more popular as gathering spots and leisure hubs.
Franchise Possibilities: Most profitable businesses

have jumped at the chance to profit from this trend, like Kiosk Kaffee. During the COVID-19 pandemic, Kiosk Kaffee was successful in opening 50+ locations in just three years, demonstrating the demand for such

coffee shop franchises in India with low investment.

Through the use of an established brand and business model, the

affordable franchise

model has made it simpler for entrepreneurs to enter into the

popular franchise business.
Youth Culture:

India has a growing youth population, and

modern coffee shops

have become popular get together places for young people. Students and young professionals can use them as a place to study, work, or socialise.
Why Should You Invest In The Best Cafe Franchise In India: Kiosk Kaffee?
Speaking of Kiosk Kaffee, if you are considering a coffee shop franchise in India's modern coffee shop scene, Kiosk Kaffee is an attractive option. The brand's quick growth and success in the face of adversity show its appeal. Here are a few characteristics that distinguish Kiosk Kaffee:
Proven Track Record:

Kiosk Kaffee has shown that it can thrive in the cutthroat coffee shop market by opening more than 50 locations in just three years.
Adaptability

: Kiosk Kaffee's success during the COVID-19 pandemic highlights its ability to adapt to changing circumstances, which is crucial for its long-term viability. 
Attractive Menu:

The brand probably offers a tasty menu with a selection of coffee options and perhaps even food items that are tailored to the various tastes of Indian consumers.
Franchise Support: Best cafe franchise in India

, such as Kiosk Kaffee, typically offers extensive support to its franchisees, such as training, marketing help, and ongoing operational advice.
The Takeaway
In conclusion, changing lifestyles, globalisation, and the popularity of coffee shops as social spaces are all factors in the development of modern coffee shop culture in India. Kiosk Kaffee's success story during the pandemic and its strong presence in the market make it a compelling option for entrepreneurs looking to own a coffee cafe franchise in India.