LOOKING FOR BUSINESS OPPORTUNITY IN INDIA? BIGGEST BUSINESS TO START IN 2023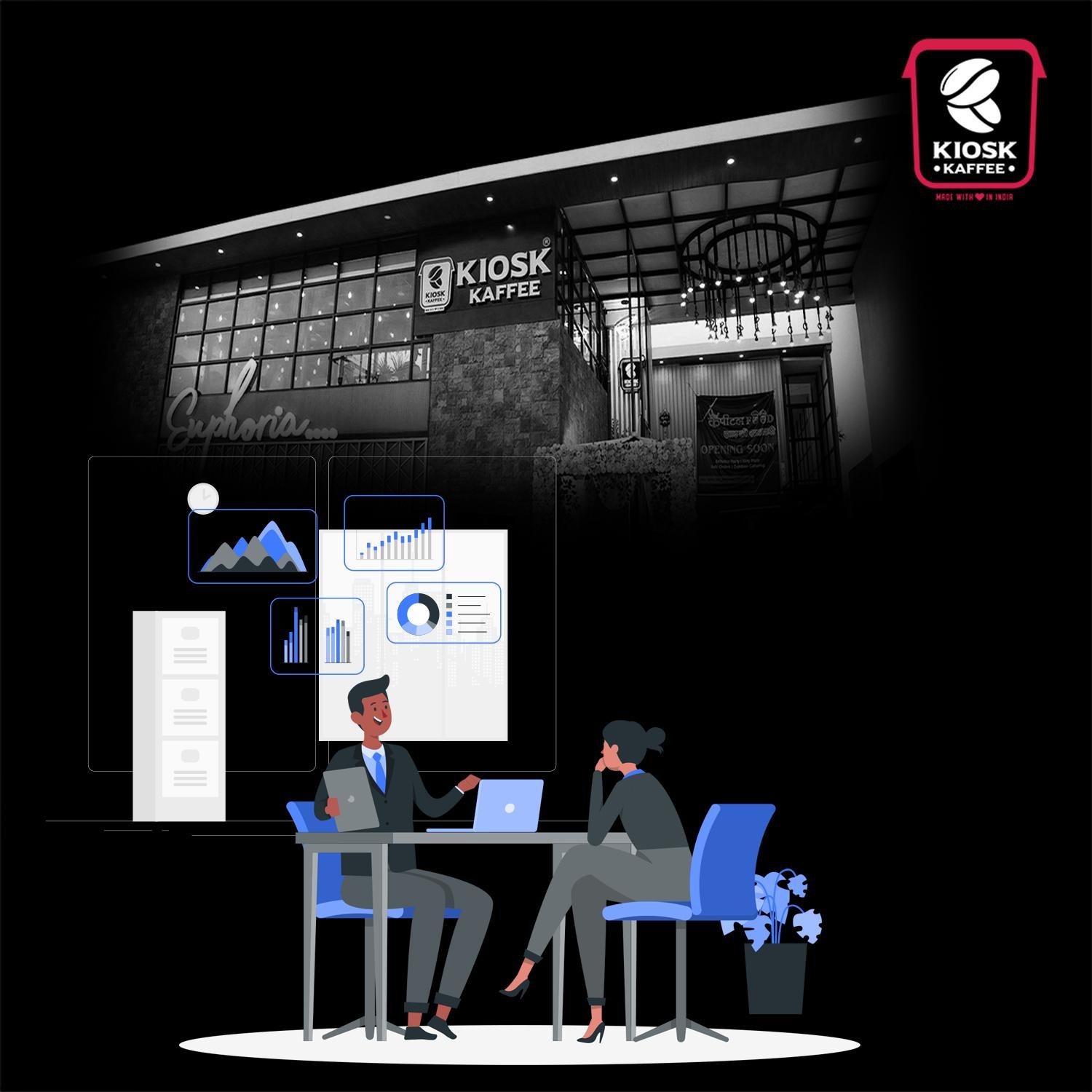 Are you searching for a top most profitable franchise business in Pune that promises great returns with low investment? You've found it! 
We'll introduce you to "Kiosk Kaffee," one of the highest profit businesses in India, and discuss why it might be the best fit for you in 2023. We'll also touch upon the startup culture in 2023 and 2024, investment opportunities, and how you can start a side hustle business while keeping your day job because Kiosk Kaffee provides end to end operational support.
Kiosk Kaffee: Top Most Profitable Franchise Business In 2023
Kiosk Kaffee is a place where people come together, make connections, and have a delightful coffeehouse cafe experience. It's more than just the best coffee shop in india. We take pride in serving premium coffees, fine pastries, snacks, and other delectable treats to satisfy your taste buds. Our goal is to make premium coffee from around the world accessible to everyone without breaking the bank. Also, Kiosk Kaffee's presence is huge as it has 50+ outlets nationwide making it the most profitable franchise in India.
Why Choose Kiosk Kaffee: Good Business Opportunity In 2023
High Profit Potential: Kiosk Kaffee is one of the top most profitable franchise businesses available. You can anticipate significant financial gains if your company has a strong brand and loyal customers.
Low Investment: You don't need prior experience to run a Kiosk Kaffee franchise. Aspiring business owners can take advantage of this low-investment opportunity.
Startup Culture: The year 2023 and 2024 are ripe with profitable opportunities for startups in India. Getting a franchise from Kiosk Kaffee allows you to partake in this innovative startup culture in 2023 and 2024.
Side Hustle: If you're currently working a full-time job but dream of owning a business, a Kiosk Kaffee franchise can be the perfect side hustle. It enables you to launch a business without leaving your current position.
Connecting People Through Coffee: Business To Start In 2024
We at Kiosk Kaffee understand the role of food and drink in people's lives. Our coffee isn't just a drink; it's a medium of connection. Whether they are spending time with family, meeting friends, or going on a date, people are brought together by our coffee. We work hard to provide top-quality coffee and premium food choices that won't empty your wallet.
Startup Culture in 2023 and 2024
Kiosk Kaffee is leading the way in 2023 and beyond when it comes to startup culture. With our strong presence in Pune and commitment to quality, we are set to be one of the leading startups in India. A franchise from Kiosk Kaffee provides businesses with the potential for significant financial gain as well as the opportunity to join a growing company community.
The Takeaway
If you're looking for a good business opportunity in Pune, Kiosk Kaffee offers a fantastic chance to become a part of a successful franchise. As a result of its dedication to both affordability and quality, Kiosk Kaffee has become known as the spot to go for people who enjoy coffee and a friendly atmosphere. Set out on your entrepreneurial journey in 2023 and 2024, preferably with a profitable side hustle.
Invest in a Kiosk Kaffee franchise to take advantage of Pune's expanding coffee culture. It's a community and a place where aspirations of entrepreneurship can come true, not just a business. Begin your journey right now!