Great Coffee Everyday At Your Doorstep: Kiosk Kaffee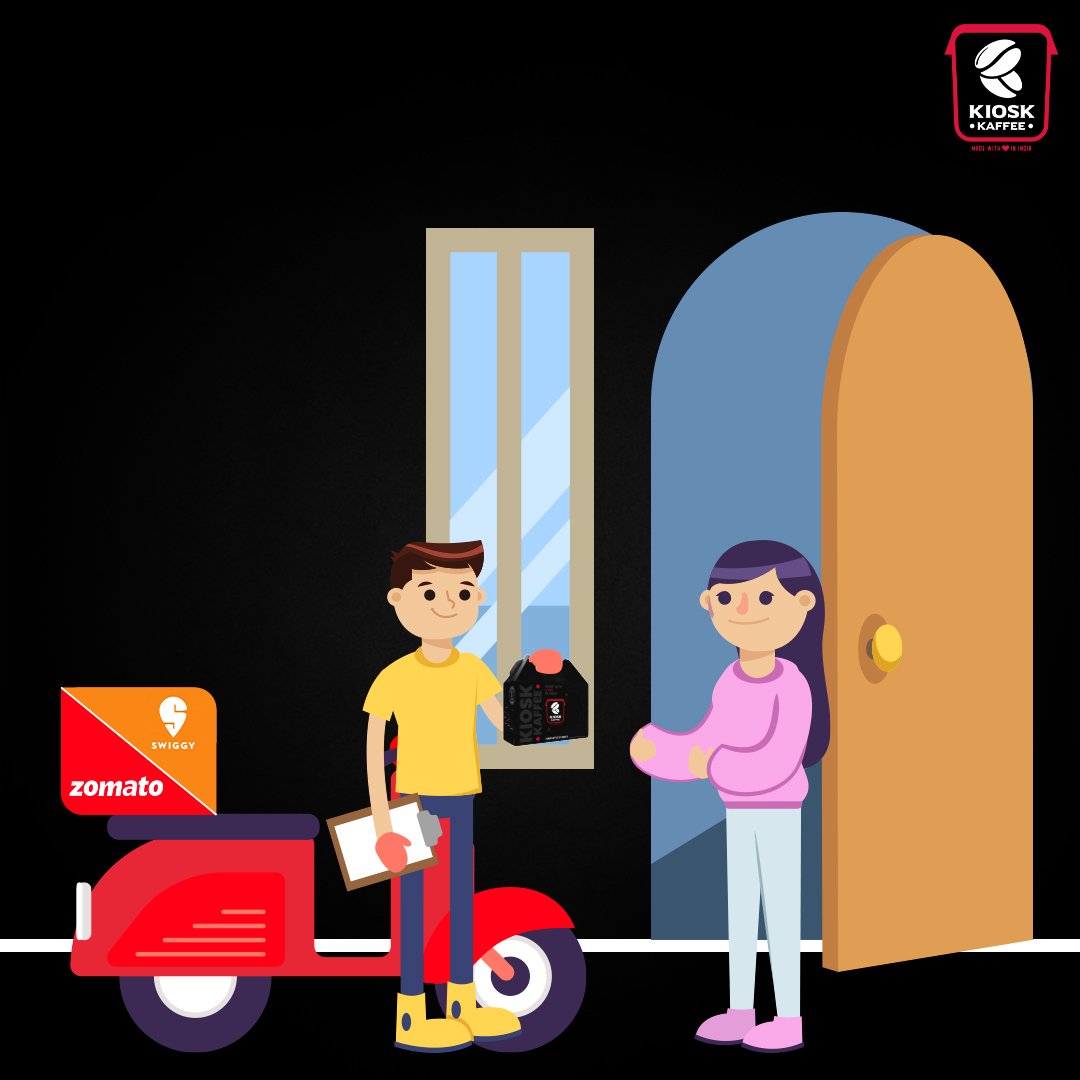 We know you have been doing constant searches like 'Coffee at your location', 'Buy coffee online in Pune', Order sandwich from Zomato or Swiggy or 'IPL offers going on Zomato'! Trust us, Kiosk Kaffee always got you!
As the world becomes increasingly fast-paced, people are constantly looking for ways to simplify their lives. One such example of an urge to simplify lives includes googling for hours and hours such as 'order online from Zomato and Swiggy' or 'order the best coffee from Zomato and swiggy'. 
One thing that has become a staple for many people is their daily dose of caffeine. Coffee is one of the most consumed beverages in the world and has become a crucial part of people's routines. For those who don't have the time to brew their own cup of coffee, there are countless best coffee shops and cafes that offer a wide variety of options.
One such coffee brand is Kiosk Kaffee  that has become a go-to for many coffee enthusiasts and is now available on Zomato and swiggy. You can literally explore the Zomato,swiggy coffee menu or healthy food from zomato,swiggy and you'll find Kiosk Kaffee is what you were just looking for!
 This is great news for all coffee lovers who are looking for a quick and convenient way to get their caffeine fix. Zomato and Swiggy are a popular online platform that allows users to search for and order food and beverages from nearby restaurants and cafes. With the addition of Kiosk Kaffee to the platform, customers can now easily order their favourite coffee blends with just a few clicks at the comfort of their homes or living spaces.
The Kiosk Kaffee menu on Zomato and Swiggy features a wide range of options that cater to all kinds of coffee preferences. From classic espressos and cappuccinos to more exotic flavours like hazelnut and vanilla, there's something for everyone. Customers can also choose their preferred brewing method, whether it's a French press or drip coffee.
In addition to the variety of coffee options, the Kiosk Kaffee's listing on Zomato and Swiggy also features customer reviews and ratings, allowing new customers to make informed decisions before placing their order. This is a great feature for those who are trying the Kiosk Kaffee for the first time and are unsure of which blend to choose.
For regular customers of the Kiosk Kaffee, the availability of Zomato and Swiggy as a platform for ordering coffee is a welcome convenience. Whether they're at work, at home, or on the go, they can now easily order their favourite cup of coffee without having to physically visit a coffee shop. This saves them time and energy, allowing them to focus on other tasks while still being able to enjoy their daily cup of coffee.
In conclusion, the coffee brand's availability on Zomato is great news for coffee enthusiasts who are always on the go. With a wide variety of coffee blends and brewing methods to choose from, customers can easily order their favourite cup of coffee from the comfort of their own home or office. So, if you're in need of a quick caffeine fix, be sure to check out Kiosk Kaffee on Zomato and Swiggy!