India's Most Instagrammable Cafe Don't Miss Out On The Best Aesthetic Cafe: Kiosk Kaffee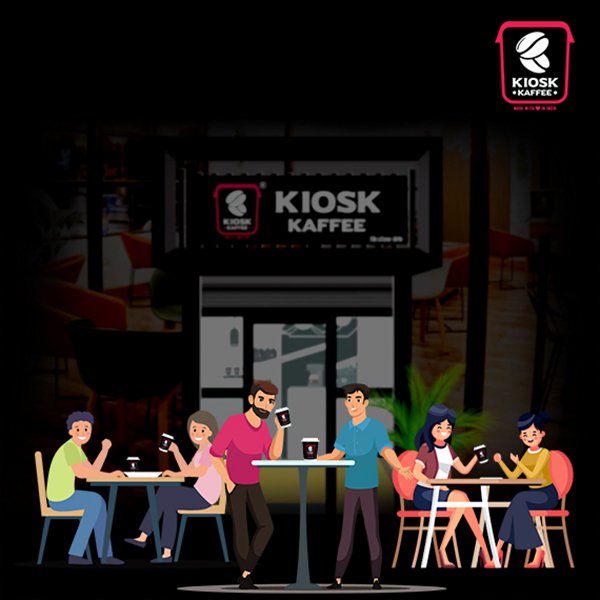 Did it really happen if it wasn't posted on your Instagram? The Kiosk Kaffee in Pune, India is so picturesque that it will be difficult to choose which pictures to post on Instagram and which to use in a story. Tag us @Kiosk Kaffee to get featured and we can repost you!
Bring Your Friends To The Pune's Aesthetic Cafe
If you're on the hunt for the most aesthetic cafe in Pune or Pune's best cafe for couples while basking in aesthetics, then look no further than Kiosk Kaffee in Pune. This charming little cafe is a haven for all things beautiful and delicious, and we couldn't wait to share our experience with you.
As soon as you step into Kiosk Kaffee, you'll be transported to a world of elegance and beauty. There's a reason why it is rated as the best aesthetic cafe in Pune and is also titled for its best cold coffee in Pune. The cafe is bathed in gentle, inviting lighting that makes it feel warm and inviting. The rustic wooden furniture is decorated with plush cushions, which gives the space a cosy feel. But what truly steals the show is the love and support that Kiosk Kaffee has won to make it the best late night coffee shops in Pune.
Now, let's talk about the real deal for Instagrammers – the aesthetics and the want for the best wifi cafe in Pune. Every influencer's dream has come true with Kiosk Kaffee. Every corner is a photo opportunity waiting to happen. We had a great time taking pictures of the hanging gardens, the minimalist yet stylish menu board, and our beautifully presented coffee cups. Don't forget to tag us @Kiosk Kaffee when you visit, and let's spread the love for the best cafe in Pune for friends and couples.
Now, let's talk about the star of the show at the best coffee shop in Pune – the coffee and desserts! Kiosk Kaffee takes its coffee seriously. Kiosk Kaffee baristas are experts at brewing the perfect cup, whether you prefer a classic cappuccino, a velvety latte, or something more adventurous like a matcha latte. Your taste buds will be dancing with delight with each sip as it explodes with flavour.
And the desserts? Oh, they're different! You can find a sweet treat to go with your coffee, from rich chocolate cakes to delicate pastries at the best aesthetic cafe in Pune aka. Kiosk Kaffee. We simply couldn't help but indulge in their best Tiramisu in Pune, which is a little piece of heaven on a plate.
Oh yes! Get Along With Your Friends
Kiosk Kaffee Pune is the perfect place to gather your friends for a memorable outing as it's the best cafe in Pune for date and hangout. Whether you're catching up, celebrating a special occasion, or just looking for a beautiful place to work remotely, this cafe has got you covered. Who will you be inviting to join you for this wonderful experience, then?
What's So Special About The Best Coffee Cafe In Pune?
Kiosk Kaffee is the ideal place to stop for an authentic, global coffee. Enjoy cold brews, lattes, cappuccinos, and tea while filling up with a signature quiche or toast entree. Salads and other small bites are also available. For those with a sweet tooth, try their cookies or doughnuts of the day. Happy hours are also a star attraction! The cafe is a great place for lunch and socialisation with friends.